Fast Copy
fastcopy@uwrf.edu
715-425-3325
M-F, 9 a.m.- 4 p.m.
150 Maintenance and Stores
Location
Fast Copy is located at 150 Maintenance and Stores. The Fast Copy entrance is at the east end of the building, directly across from the Regional Development Institute. Parking is available in front of the Regional Development Institute.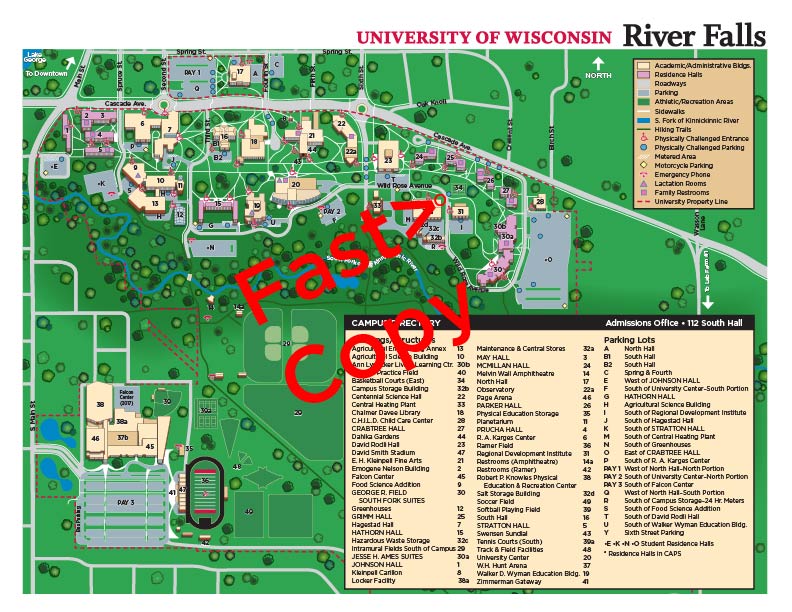 Services
Printing
Copying
Laminating
Bindery
Delivery
Copying, Printing and Bindery
Standard production time is two to three days, with additional time needed for high quantities and during peak periods.
For more than 5,000 copies, please call the Fast Copy manager prior to submitting an order.
A rush charge of 50 percent will be added to the total charge for jobs requested same day.
Web-based Order Forms
A web form is available for black and white or color copy jobs, stationery, and posters. Jobs can be submitted electronically following instructions on the form.