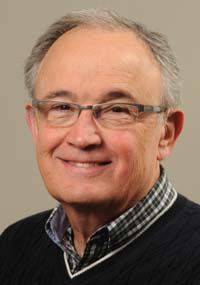 Richard Stinson
Senior Internal Auditor
Internal Audit
Office: 20 North Hall
Phone: 715-425-3094
Email: richard.stinson@uwrf.edu

Education:
Bachelor of Science, Northern Illinois University. Major in Accountancy
Certified Public Accountant (CPA), Certified Fraud Examiner (CFE), Certified in Financial Forensics (CFF), Certified Information Technology Professional (CITP), Certified Information Systems Auditor (CISA), Certified Business Manager (CBM)
Background: Richard assumed the UWRF Senior Internal Auditor position as of February 23, 2009. Prior experience includes: Financial and Information Technology Auditor in Public Accounting, Sarbanes Oxley Consultant and Auditor for a Fortune 500 Consultancy, Private Sector Accounting Manager, Adjunct College Accounting Instructor, Professional Financial Services Seminar Leader, previously owned and managed: CPA Firm, CPA Review Course, and Sarbanes Oxley Consulting Firm.
Other Noteworthy Items: Richard has authored articles on Strategic Planning and Performance Measurement. He has presented seminars to Fortune 1000 Companies on Strategic Planning, Performance Measurement, Process-Based Accounting - Creating Accounting Systems to Be More Responsive to Management Needs, and Sarbanes Oxley Compliance. He has developed an approach to information technology auditing for use by UW System Auditors. He is currently researching and developing the fraud prevention and detection guidelines for use on all UWRF audits.