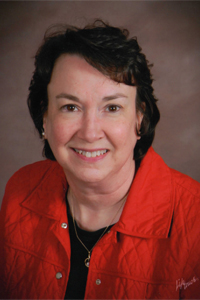 Connie Smith
Risk Manager
Risk Management
Office: 25h North Hall
Phone: 715-425-4621
Agricultural Engineering Technology
Office: 25h North Hall
Phone: 715-425-4621
Email: connie.smith@uwrf.edu

Connie Smith has many years of experience working with small and large companies to improve safety and risk management practices. Before her role as the Director of Risk Management at UWRF, she served as a Quality Manager, Corporate Risk Manager, Safety and Compliance Officer, and OSHA Director for a private manufacturing company, financial institution, health care system and the State of Minnesota.  
Connie is a graduate of UWRF with a double major in Biology and Food Science. She received her Master's Degree in Risk Control at UW-Stout where she currently serves as a member of the program advisory committee. She has been teaching 10 and 30 hour OSHA Compliance courses for over 15 years. Working to mitigate risks and preventing accidents and injuries is the major focus of the Risk Management Department.  
Other responsibilities include having signature authority for contracts, managing property and liability claims, performing safety training, authorizing drivers, and assuring compliance with local, state, and federal regulations related to the environment, worker safety, hazardous waste, and emergency preparedness.