Open enrollment for health insurance on the federal marketplace goes until Jan 30, 2017.  We have two on-campus enrollment events planned, and there will be experts present to answer questions and assist with enrollment at both of these events:
Wednesday December 7, 2016, 11am - 1 pm
University Center, Room 232, Wind River Room
Wednesday, January 25, 2017, 11am – 1pm
University Center, Room 333, Apple River Room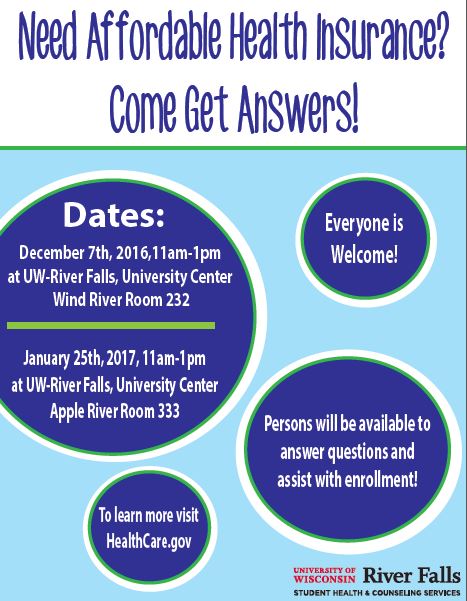 Zika Virus
The Zika virus is becoming widespread in many countries. The spread of the virus has caused concern because of a possible linkage to birth defects.  For more information about Zika, go to the CDC Zika Virus web page.