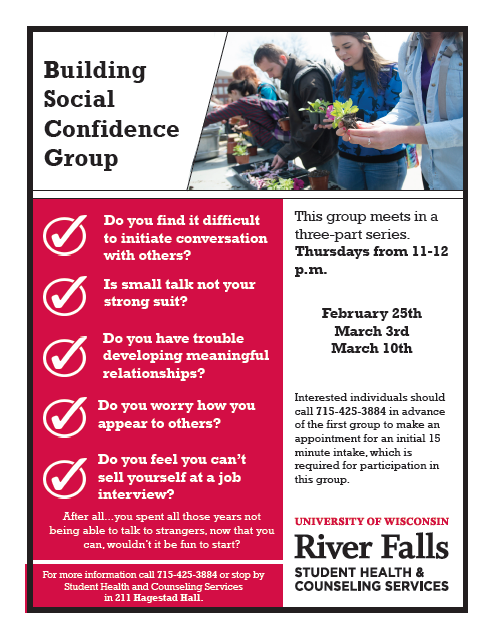 1)  Do you find it difficult to initiate conversation with others?
2)  Is small talk not your strong suit?
3)  Do you have trouble developing meaningful relationships?
4)  Do you worry how you appear to others?
5)  Do you feel you can't see yourself at a job interview?
If you would like to work on one or more of these concerns please 
set up an appointment with our office to join the group.  715-425-3884
This group will meet in a three-part series
on Thursdays from 11 to12 pm.  
Feb 25th
March 3rd
March 10th.