Two maps are included in the draft final concept plan for each farm:

Overall map

: shows the entire area of each farm


Core map

: focuses on the farmstead proper

Some things to consider as you review the maps:

How could the location of the buildings be changed to create a more logical arrangement?
Which buildings should be shown larger? Which smaller?
How could the location of roadways be improved to enhance accessibility and safety?
Where are the parking areas too large or too small? Which areas are not adequately served by parking?
Where could access to fields or "non-core" areas of the farm be enhanced for accessibility and safety?
Each map assumes specific land uses on the farms. Where should those future land uses be changed?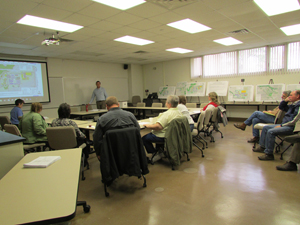 Feel free to offer any other comments too. We are on a tight timeline --- all feedback is requested by the end of the day on Friday, Dec. 6!