2014 UWRF Jazz Festival  
RADD Jazz Series Events
Friday, February 14, 2014, 8:00 AM - 1:45 PM
2014 UW-River Falls Jazz Festival
Featuring RADD Jazz Series guest artist, pianist, composer and arranger MATT HARRIS, with the UWRF Jazz Ensemble, directed by David Milne and Craig Hara.  Featuring performances, clinics, and workshops by UWRF Music Department faculty, guest clinicians and performances by jazz ensembles from the region.  
8:00 AM-11:00 AM: Regional School Jazz Ensemble Clinics
11:00 AM-11:45 AM: Matt Harris Jazz Clinic
12:00 Noon: Lunch for all participants
1:00 PM-1:45 PM: UWRF Jazz Ensemble Concert 
Free Admission and Open to All!
Friday, February 14, 2014, 7:30 PM
The RADD Jazz Series Presents
"The Jazz Club Cabaret"
Featuring Jazz Pianist/Composer Matt Harris 
UWRF Faculty, David Milne, Eric Graham,  Craig Hara
7:30 PM
University Center, Falcon's Nest
Free Admission and Open to All!
Saturday, February 15, 2014, 7:30 PM
The RADD Jazz Series Presents
UWRF Jazz Ensemble Concert
Featuring  Jazz Pianist/Composer Matt Harris 
Featuring the UWRF Jazz Ensemble 
Music by Matt Harris, featuring a world premiere of a newly commissioned work for the UWRF Jazz Ensemble.  
7:30 PM
Kleinpell Fine Arts, Abbott Concert Hall
Free Admission and Open to All!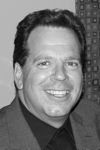 Matt Harris graduated with a BM from the University of Miami and a MM from the Eastman School of Music. He moved to Los Angeles after touring, writing, and recording with jazz legends, Maynard Ferguson and Buddy Rich. Matt is co-director of Jazz Studies at California State University, Northridge and is an active faculty member at Idyllwild Arts summer jazz workshop. 
Matt is an active clinician, conductor and composer for high schools, colleges, and professional bands around the world. He has conducted for the Oklahoma, Arizona, South Dakota, and Texas all state bands. He has been commissioned to write music from bands spanning the globe including Denmark, Germany, New Zealand, Japan, China, Turkey, as well as numerous high schools and Universities in the United States. Matt has been a guest clinician for over 20 years with topics ranging from improvisation, rhythm section, piano, arranging, conducting, business of music, and the creative aspects of playing jazz. 
Matt has 6 CD's of original music including two new trio CD's Snap Crackle and Bellavino Blues.  Matt's second big band CD, recorded by the HR German radio band in 2008, will be available later in 2009. Matt has also written for the Hollywood Bowl Orchestra, Metrapole Orchestra (Netherlands), Airmen of Note, Air Force Falcolnaires, Kluvers Big Band (Denmark), as well as high school and college bands throughout the country. He has arranged, orchestrated, and/or performed on numerous jingles, recordings, and live performances including Taco Bell, Home Depot, Jack in the Box, Ford, Schwab, Mariott, and many more.
Matt has been fortunate to work with some of the top LA jazz musicians at his weekend "wine bar gig" (Bellavino), in Westlake, CA.  He has played with Bobby Shew, Lanny Morgan, Bob Sheppard, Bob McChesney, Howie Shear, Matt Finders, Rob Lockart, Carl Saunders, Chuck Findley, Tim Ries, Bob Summers, John Pisano, Gregg Bissonette, Dan Higgins, and many more incredible jazz artists. 
Matt recently played with drum legends Neal Peart, Chad Smith, Terry Bozzio, and Peter Erskine for the eleventh Buddy Rich tribute concert in New York sponsored by DW drum channel. He also played with Jimmy Cobb and Joe Morello for DW's "drum channel".
Matt has played piano and/or written music for some of today's top jazz vocalists including Karyn Allison, Jackie Allen, Diane Shure, Dena Derose, Rosana Eckert, Calbria Foti, Kevin Mahogany, Kurt Elling, Marie Carmen Koppel, and many others.  
Matt recently teamed up with long time friend and Maynard Ferguson alumnus, Tim Ries, (current saxophone for the Rolling Stones) arranging 12 "Stones" tunes for big band. The music was premiered in Denmark, fall of 2008, and will be recorded in Europe, 2009. Charts and sound bytes are now available at mattharrismusic.com   Additional information, pictures, big band charts, CD's, sound bytes, and contact information can be found at Matt's web site; mattharrismusic.com