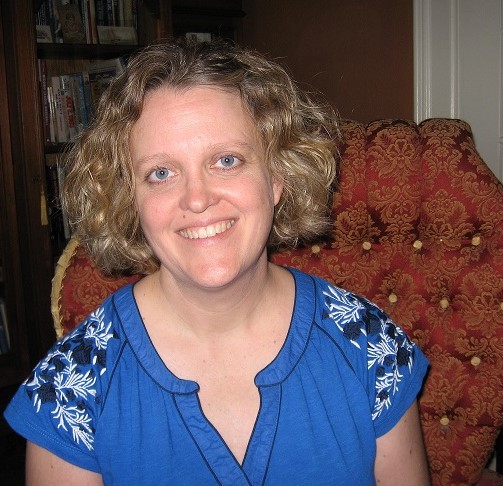 Jennifer Flatt is a Professor of English and Spanish at the University of Wisconsin-Marinette, one of the thirteen two-year campuses that make up the UW Colleges.
Each year Dr. Flatt teaches first-year seminars, writing/composition courses, writing studios, literature courses, and intermediate Spanish.  Since starting at UW-Marinette in 2000, she has had the opportunity to teach a variety of literature courses that draw on her educational background and interests, including science fiction, detective fiction, sports literature, and religion and literature.
Dr. Flatt has received several awards in her career.  She has been voted Professor of the Year by UW-Marinette students four times, was awarded by her peers the campus Kaplan Award for teaching innovation, and received the University of Wisconsin Colleges Chancellor's Award for Excellence in Teaching in 2010.  She was also selected to participate in the Wisconsin Teaching Fellows and Scholars Program in 2016-2017.
While effective teaching is the primary focus of her professional development, she has also published and presented on a number of Victorian women writers, the focus of her doctoral work.
Jennifer Flatt has two young sons and her husband works in historic preservation.  She has a passionate interest in watching baseball and a strong desire to learn more about other cultures and languages.  She and her family live in a house built in 1881 (by American standards quite old) which they are working to restore to its former glory.  You can learn more about her here.