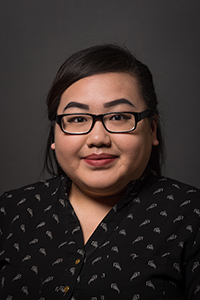 Txhees Xiong
Associate Advisor

Start Year: 2017
Student Support Services
Office:
Phone:
Email: txhees.xiong@uwrf.edu

Nyob Zoo! (Hello). My name is Txhees Xiong and I am the Associate Advisor or Graduate Student Intern for Student Support Services. I received my undergraduate at the University of Wisconsin-Green Bay in Human Development with a double minor in Psychology and Women and Gender Studies. I am currently enrolled in the Student Affairs Administration for Higher Education Master's program through UW-La Crosse for the 2017-2019 cohort, but I am currently doing their partnership program with UW-River Falls. My hometown in Two Rivers, WI, which is on the other side of Wisconsin near Lake Michigan. I was born and raised here in Wisconsin my whole life. I have four older brothers, three older sisters, and one younger sister, which puts me as the second youngest out of all of them. Something interesting about me is that I just started loving spicy food just about five years ago, so my tolerance is still building, but I love eating my food with a bit of spiciness in it.