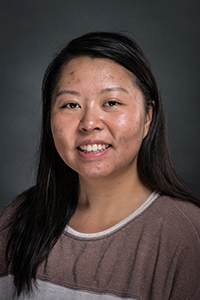 Nao Hang
Email: nao.hang@my.uwrf.edu

Major: Business Management
Minor: Asian Studies
Hometown: Milwaukee, Wisconsin
Best Part of Being Involved with SSS:
"Having the opportunity to be part of a community where I learn and grow"
Activities/Interests:
"I love to go golfing and mountain hiking. One of my bucket list items is to go backpacking in Thailand or Indonesia.
Interesting Fact About Nao:
"During my senior year in high school I played both softball and golf in one same season. It was hard to manage my games schedule, but I still had to work it out."
Strengths Nao Brings to the Mentor Position:
Dependable
Responsible
Outgoing