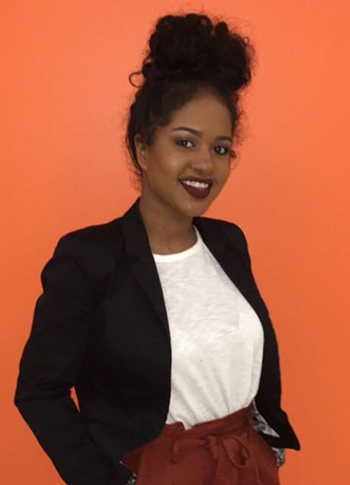 Darartu Tashoma
Email: darartu.tashoma@my.uwrf.edu

Major: Exercise Sport Science
Minor: Occupational Therapy
Best Part of Being Involved with SSS:
"Having a place to freely talk about my ideas, motivate, have people to answer my questions and support me in the process of finding my career."
Activities/Interests:
"I enjoy meeting new people, going on adventures and living a simplistic lifestyle."
Interesting Fact About Darartu:
"I love traveling to different countries and learning about the diverse cultures around the world."
Strengths Darartu Brings to the Mentor Position:
honesty, good communication skills, gives good advice when needed