2023-2024 Room Sign Up
New & Incoming Transfer Students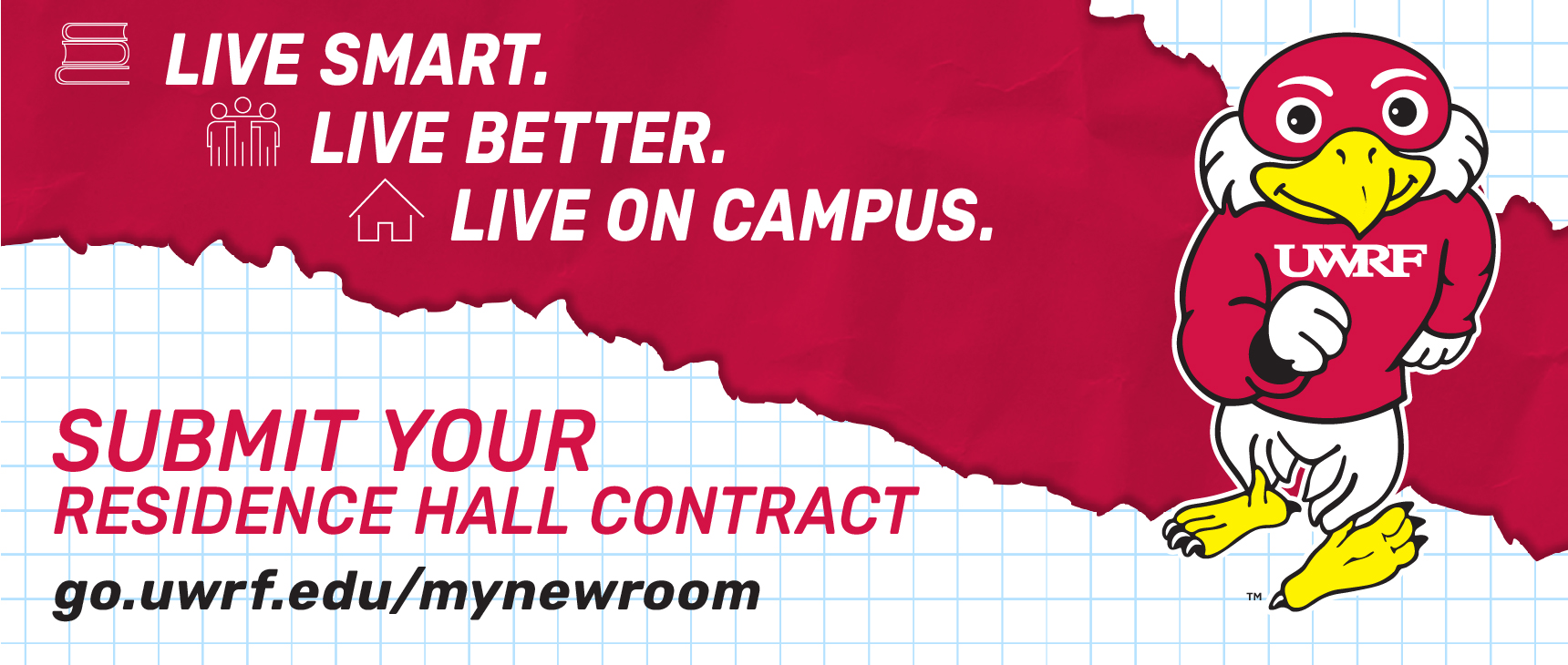 The Room Sign Up process is split into three phases for new and incoming transfer students, outlined below. Important messages about completing all phases will be communicated through your @my.uwrf.edu email account.
Step 1   (Open now)
Log into the Housing Portal to

sign your 2023-24 housing and dining contract;
submit $135 contract payment;
select a meal plan and;
complete emergency contact and vaccine information.
Step 2   (Opens mid-November 2022)
Step 3   (Opens summer 2023)
Timeline
(Date coming)

Deadline to confirm roommates in the Housing Portal

(Date coming)

Students are emailed the earliest date and time to sign up for a room
*This assigned date and time is determined by when the student signed their housing contract.

Wednesday, May 31 & Thursday, June 1

Room selection is available from 5-8 p.m. each day in the Housing Portal

Tuesday, June 8 - Sunday, July 30

Room selection and room swap available for all students in the Housing Portal
Questions?
Please contact us for assistance.