The Falls Room is a medium sized meeting room located on the Lower Level and is easily accessible from the parking lot (Lot Pay2).
Standard seating is a round tables and chairs for 54 people with 2 catering tables
Stone natural gas fireplace
Large immediate "lobby area"
Laptop hookup (VGA), DVD Player, VCR,  Composite & Component video inputs (RCA), audio amplification system, 32" wide work surface 
1306 square ft.
To schedule an event in this room, please visit Reservations.
This is the room diagram for standard seating.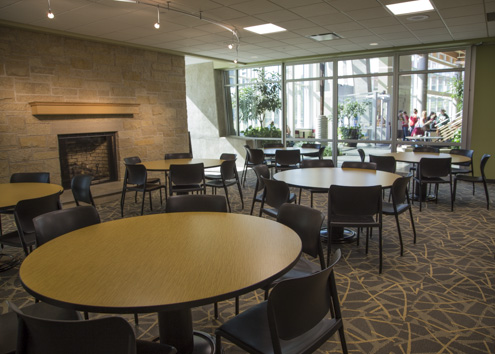 Access to Riverside Commons can be coordinated through the Campus Reservations office ahead of time.