---

Society of Physics Students (SPS) at UWRF 
SPS Fall Meetings:
►Thursdays, 1-2 pm, CSH 113
Please check CANVAS for SPS communications.

Questions? Please contact Dr. Glenn Spiczak.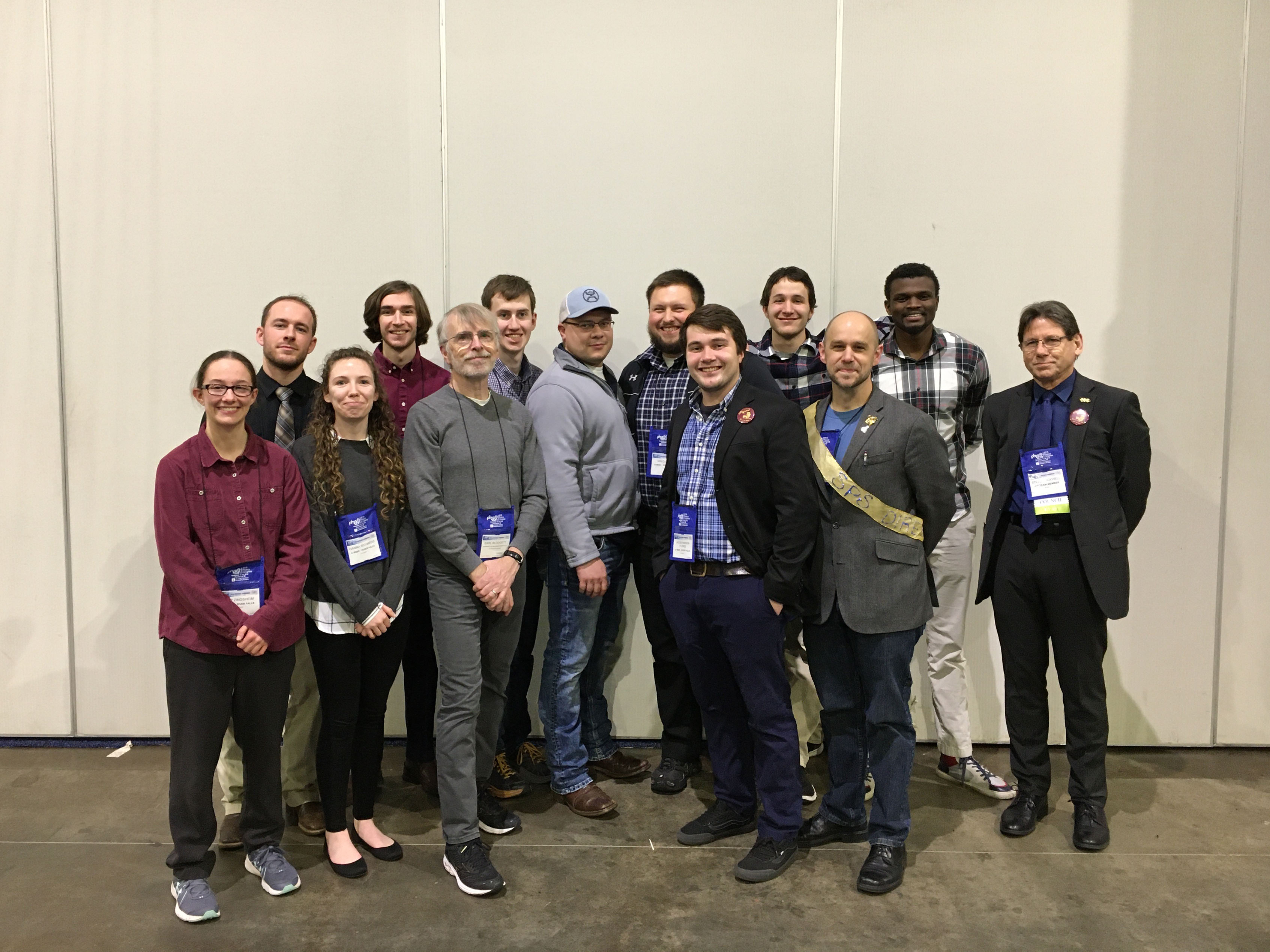 UWRF physics students at PhysCon 2019, in Providence, RI. 

Front row, L to R: Amy Zingsheim, Hanna Richards, Dr. Earl Blodgett, (gap) Jacob Hanson-Flores, Dir. of SPS and Sigma Pi Sigma Brad Conrad. 
Back row, L to R: Tyler Kupczak, David Kieke, Maxwell Kiernan, Joshua Hanson-Flores, Ian Carter, Dalton Anderson, Joseph Wananda, Deputy Executive Officer - American Institute of Physics Steve Mackwell.