---

Society of Physics Students (SPS) at UWRF 
►Weekly Online Meetings are held TUESDAY EVENINGS at 7:30 pm
USE THIS WebEx link to join the meeting. 
These meetings are open to ALL physics students.
If you are interested in knowing more about SPS, connect with a student elected officer or professor Earl Blodgett for more information.
See the latest issue of Radiations, and read Equity and Inclusion Matters, written by Earl Blodgett.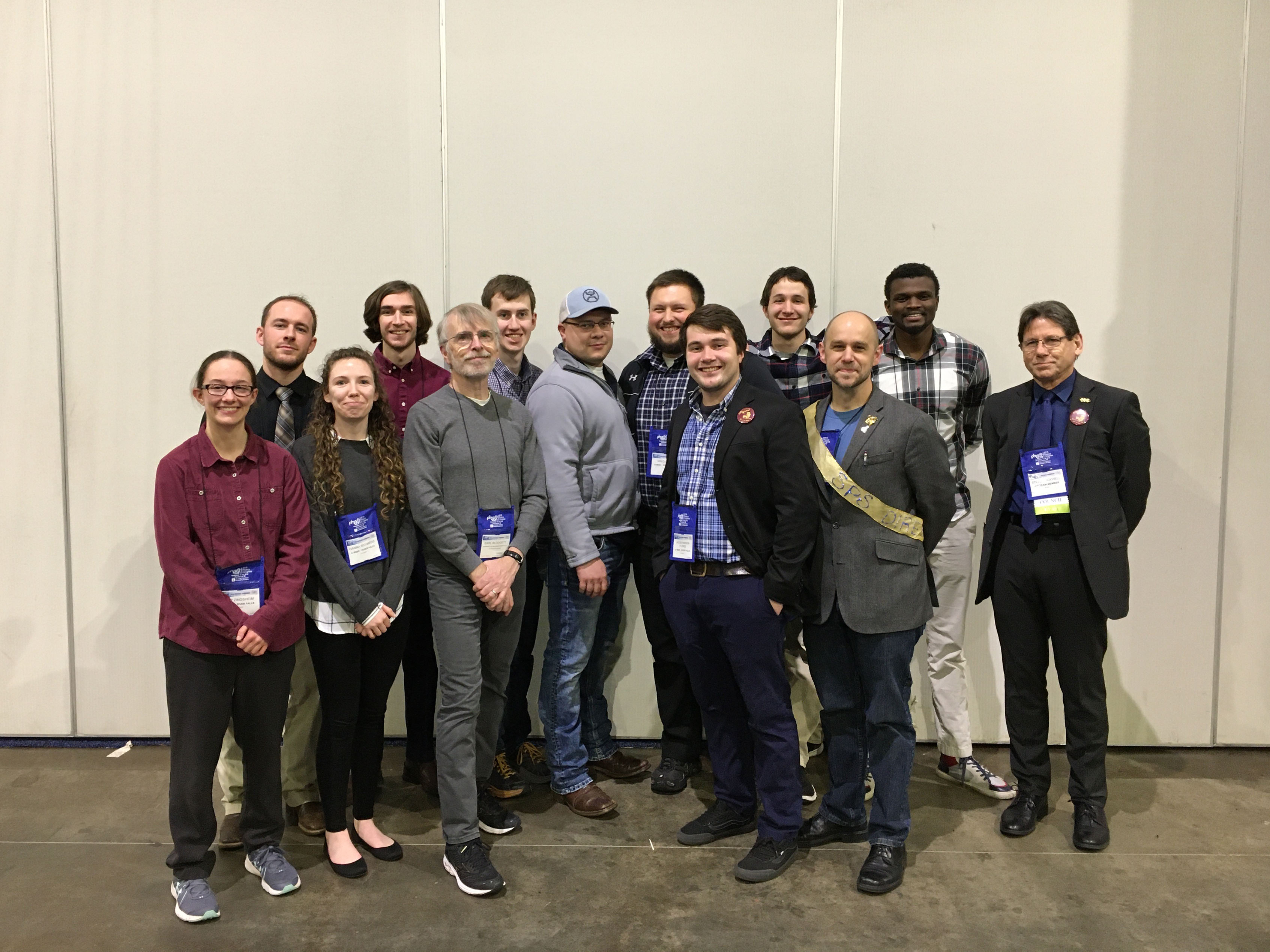 UWRF physics students at PhysCon 2019, in Providence, RI. 

Front row, L to R: Amy Zingsheim, Hanna Richards, Dr. Earl Blodgett, (gap) Jacob Hanson-Flores, Dir. of SPS and Sigma Pi Sigma Brad Conrad. 
Back row, L to R: Tyler Kupczak, David Kieke, Maxwell Kiernan, Joshua Hanson-Flores, Ian Carter, Dalton Anderson, Joseph Wananda, Deputy Executive Officer - American Institute of Physics Steve Mackwell.