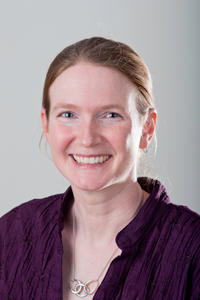 Jill Coleman Wasik
Associate Professor

Start Year: 2013
Plant and Earth Science
Office: 324 Ag Science Building
Phone: 715-425-3345
Email: jill.colemanwasik@uwrf.edu

Education:
Ph.D. University of Minnesota-Twin Cities
M.S. University of Minnesota-Twin Cities
B.A. University of Minnesota-Morris
Courses Taught:
ESM 105 Introduction to Environmental Studies (F, Sp)
ESM 220 Environmental Sustainability Theories, Issues, and Management (F, Sp)
ESM 303 Environmental Policies and Administration (F)
ESM 305 Environmental Impact Assessment (Sp)
ESM 412 Chemical Fate and Transport in the Environment (F)
ESM 413 Environmental Analysis (Sp)
Research Interests:
My research interests generally concern the reconstruction and study of large-scale perturbations in the biogeochemical cycles of elements as a result of recent human activity, as well as how natural systems come to a new equilibrium with these changes, and whether natural systems can return to pre-disturbance conditions. Related to this, I am also interested in how key locations in the landscape and specific time periods during the year can dominate the fate and transport of different elements and compounds.
Teaching Interests:
I am enthusiastic about introducing students to environmental science and environmental processes through the exploration of cross-disciplinary scientific investigations, practice of scientific skills in the classroom and field, and investigation of environmental issues at local, national and international scales. I am a product of interdisciplinary undergraduate and graduate academic programs and believe that opportunities presented by a liberal arts education provide students with a larger view of the complex environmental systems that we seek to protect and use to our social and economics benefit.