Fall Career Events

My First Resume
September 20
12:00 - 1:00 p.m.
Kinnickinnic River Theater, University Center

Wipfli CPAs and Consultants and Avionte Software
Friday, September 22
Woodbury, MN and Eagan, MN
Bus Departs Pay Lot 1: 8:15 a.m. 
Wipfli Facility Tour and Company Presentation: 9:00 a.m. - 10:30 a.m. 
Avionte Presentation and Tour: 11:15-1:30 p.m. (refreshments provided)
Registration Deadline: Monday, September 18th




Area Graduate Schools Visiting Campus
September 25-28
10:00 a.m. - 2:00 p.m.
Heritage Hall, Main Entryway of the University Center

GRE Strategy Workshops 
September 26
3:00 - 4:30 p.m., 6:30-8:00 p.m.
Kinnickinnic River Theatre, University Center 

Demystifying the Graduate School Application Process
Presented By: Director of Graduate Admissions at the University of Minnesota
September 27
2:30 - 4:00 p.m.
Kinnickinnic River Theatre, University Center
Mastering the Graduate School Personal Statement
September 28
3:00 - 4:00 p.m.
Kinnickinnic River Theatre, University Center





Teacher Candidate Professional Development Day
September 29
7:45 a.m. - 2:45 p.m.
University Center
 


Resume Roundtables
October 10
2:00 - 4:00 p.m.
210 South Hall (Student Lounge)
Must be a College of Business and Economics Student
Resume Roundtable Registration Instructions:
1. Log in to your Hire-a-Falcon account via the "Current Students" tab on the following page using your W# and university password: https://www.uwrf.edu/CareerServices/HireAFalconLogin.cfm
2. Click on the "Jobs" tab at the top of the page and then "On-campus Interviews"
3. Click "UWRF-Career Services – CBE Resume Roundtable" in the middle of your screen
4. Click "Resume Roundtable" under "Related Jobs" in the middle of your screen
5. Click the "Apply Now" green button in the right corner of your screen
6. Please DO NOT upload any documents, even when prompted by the system.  Simply click the green "Apply" button
7. You should now see a list of all available resume roundtable timeslots.  Select a "Take Slot" green button for a corresponding time that works for you.  Please only select one
8. Be sure to record your time slot and location as attendance is required once you sign up!  Bring a printed copy of your resume with you and show up 10 minutes prior to your scheduled time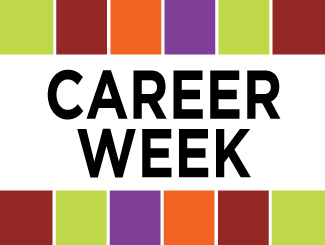 Networking Social
October 10
5:00 - 6:00 p.m.
Falcons's Nest, University Center

Career Fair
October 11
10:00 a.m. - 3:00 p.m.
Riverview Ballroom, University Center

On-Campus Interviews
Thursday, October 12 & Friday, October 13
Visit employers at their Career Fair booths to potentially receive an interview


Covance Information Session
October 11
4:00 p.m. - 6:30 p.m.
Eau Galle Room, 332 University Center
Agropur Information Session
October 11
5:30 p.m. - 6:30 p.m.
Apple River Room, 333 University Center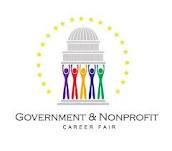 Government & Nonprofit Job & Internship Fair  - Free to UWRF Students and Alumni
October 20
10:00 a.m. - 3:00 p.m. 
University of Minnesota, Coffman Memorial Union
Pre-register by October 13th in the "Events" tab on the top of your Hire-a-Falcon account.
Pre-registration is not required. 
Please bring your student ID and/or resume with UWRF education information included.




Royal Credit Union and Leinenkugel's
Friday, October 27
Eau Claire, WI
Bus Departs Pay Lot 1: 7:45 a.m.
Royal Credit Union Tour and Company Presentation: 9:15 a.m. - 11:15 a.m.
Lunch: 11:15 a.m. - 11:45 a.m. (provided by RCU)
Jacob Leinenkugel Brewing Tour and Presentation: 12:30 p.m. - 2:30 p.m.
Registration Deadline: Friday, October 20






Mock Interview Day
November 2
9:30 a.m. - 3:30 p.m.
Registration Deadline: October 20th
Riverview Ballroom, University Center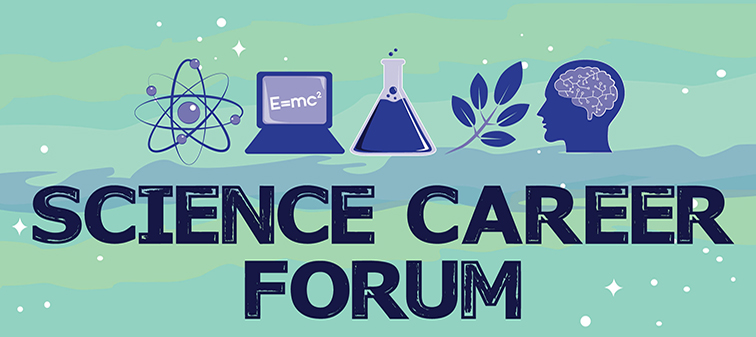 Science Forum
November 3
12:00 - 2:00 p.m.
Kinnickinnic Theater/St. Croix Room, University Center






Best Maid Cookie Company, Turnkey Corrections & JETPUBS
Friday, November 10
River Falls, WI and Hudson, WI
Bus Departs Pay Lot 1: 8:30 a.m.
Best Maid Cookie Company: 9:00 a.m. - 11:00 a.m.
Turnkey Corrections: 11:30 a.m. - 1:00 p.m.
JETPUBS: 1:30 p.m. - 2:30 p.m.
Registration Deadline: Friday, November 3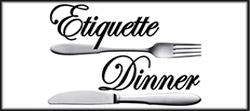 Etiquette Dinner
Registration Deadline: Wednesday, Nov 8
Registration Form
November 14
Event Check-In: 4:30 - 5:00 p.m.
Event: 5:00 - 7:00 p.m.
Riverview Ballroom, University Center