Thursday, Nov. 8, 2012
Featuring
Lee Tien

Electronic Frontier Foundation   
7 p.m.  Free & open to the public
University Ballroom



Thursday, March 22, 2012
Duchesne Drew
Managing Editor of Operations Star Tribune
Topic: The Star Tribune's Digital Strategy
7 p.m. Free & open to all
UC Ballroom C-D


Streaming video of presentation
Event poster
About Duchesne Drew
---

Thursday, Oct. 27
Howie Padilla
Public Information Officer
St. Paul Police Department
Topic: Reporters & Public Relations Professionals: Fraternal Twins

7 p.m. Free & open to all
University Center Ballrooms C-D
Streaming video of presentation
Event poster
About Howie Padilla

---
2010-11 Series

Thursday, Mar. 31, 2011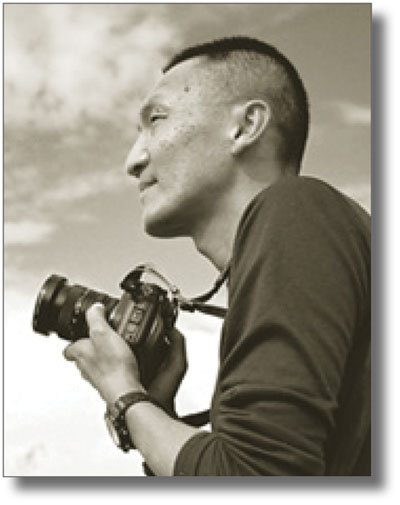 Wing Young Huie
Award-winning cultural photographer
Topic: Identity and the American Landscape
7 p.m. Free & open to all
North Hall Auditorium, Rm. 222
Event photos by Jens Gunelson:
Brief slide show
Complete collection
Wing Young Huie's many photographic projects document the dizzying socioeconomic and cultural realities of American society, much of it centered on the urban cores of his home state of Minnesota.
Whether in epic public installations or international museum exhibitions, he creates up-to-the-minute societal mirrors of who we are, seeking to reveal not only what is hidden, but also what is plainly visible and seldom noticed.
His public installations—FrogtownLake Street USA (2000) and The  University Avenue Project (2010)—transformed major Twin Cities' thoroughfares into epic photo galleries, reflecting the everyday lives of thousands of its citizens in the midst of some of the most diverse concentrations of international immigrants in the country.
The Minneapolis Star Tribune in 2000 named Wing "Artist of the Year" stating, "Lake Street USA is likely to stand as a milestone in the history of photography and public art." In 2008 it hailed the resulting book "one of the 25 most important books ever published about Minnesota."
His five published books are:
More about Wing Young Huie:
---

Thursday, Nov. 18, 2010
Jeff Zeleny,

New York Times

Political Correspondent

Topic: The November Elections
7 p.m. Free & open to all
North Hall Auditorium, Rm. 222


Event photos by Jens Gunelson
Brief slide show
Complete collection
Jeff Zeleny is a national political correspondent for The New York Times. Mr. Zeleny was named to the position in March 2010 after working as a White House correspondent, where he traveled with President Obama across the United States and the world, reporting from Cairo when the president delivered his first major address to the Muslim world and from Oslo as he accepted the Nobel Peace Prize.
He covered the 2008 presidential campaign, following Mr. Obama from the day of his announcement throughout his primary fight with Senator Hillary Rodham Clinton and into the general election with Senator John McCain. Previously, he was a Congressional correspondent for the newspaper.

Mr. Zeleny came to The Times in September 2006 from the Chicago Tribune, where he served as the national political correspondent from 2001 until 2006. He worked in the newspaper's Washington bureau, covering the 2004 presidential race and the first years of the George W. Bush administration. In 2005, he chronicled Senator Barack Obama's first year in Washington, producing the first draft of the senator's rise. He traveled to Russia, Ukraine and Azerbaijan with Mr. Obama in 2005, and followed him to Africa in 2006.

Mr. Zeleny joined the Chicago Tribune in 2000 as a general assignment reporter on the Metropolitan desk in Chicago, where he was a member of the reporting team that won the Pulitzer Prize in explanatory journalism for documenting gridlock in the nation's air traffic system. Before joining the Tribune, Mr. Zeleny was a writer for the Des Moines Register, where he covered the 2000 presidential caucuses, state politics and the criminal justice system.

Mr. Zeleny, a native of Nebraska, was born June 10, 1973. He graduated from the University of Nebraska in 1996, where he studied news-editorial journalism and political science, and completed internships at The Florida Times-Union, the Arkansas Democrat-Gazette, The Wall Street Journal, The Associated Press and the Chicago Tribune.

Mr. Zeleny has traveled to all 50 states and has reported from more than three-dozen countries. He currently lives in Washington, where he regularly appears on a variety of television programs.

More about Jeff Zeleny:

---
2009-10 Series
April 26, 2010
Fragile States from Sudan to Afghanistan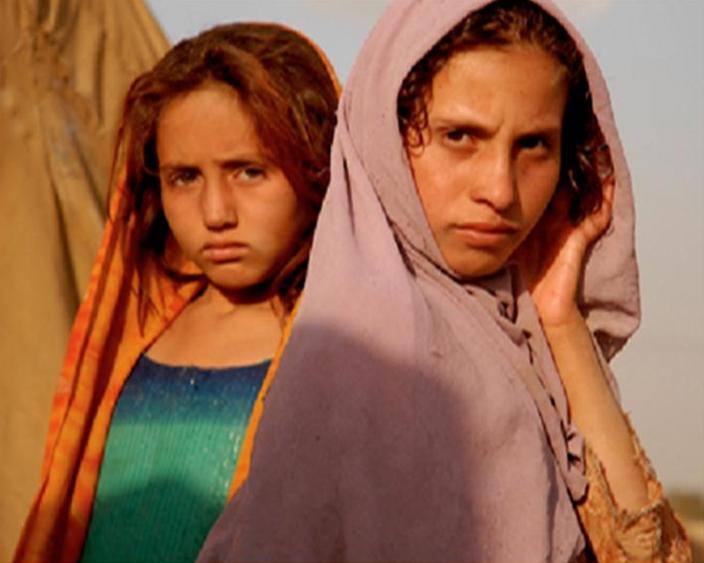 7 p.m. North Hall Auditorium
Free & open to the public
Vaness M. Gezari is a Washington-based writer who covers national and international affairs with a focus on South Asia, West Africa and Afghanistan. Her forthcoming book assesses the U.S. military's Human Terrain program, which embeds social scientists and anthropologists with troops in Afghanistan. Her reporting has been featured on NPR and in The Washington Post Magazine.
Jason Motlagh is a freelance journalist based in Istanbul whose reporting focus includes insurgencies in India, civilian casualties in Afghanistan and a 25-year civil war in Sri Lanka. His reporting has been featured in TIME, The Economist and The New Republic. His four-part series on the Mumbai terror attacks, published exclusively on the Virginia Quarterly Review blog, recently won an Ellie, a National Magazine Award for Digital Media in News Reporting.
Moderated by Dr. Patricia Berg, UWRF Professor of Journalism
Sponsored by The Pulitzer Center on Crisis Reporting, UW-River Falls and UWRF Department of Journalism's Working Journalists Seminar Series
---
Oct. 29, 2009

Media Coverage of the Somali Community
Dr. Hassan Eibakar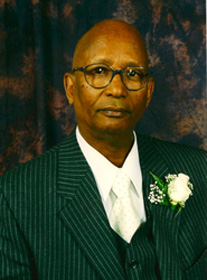 7 p.m. North Hall Auditorium
Free & open to the public
Dr. Hassan A. Eibakar, born in Somalia, graduated with a degree in Veterinary and Animal Husbandry from Bologna University, Italy in 1962.

Throughout his life, Dr. Eibakar has been a leader in his community. In 1963 he was named Director General of the Livestock Development Agency within the Somali government. In 1970 he resigned to private activities and began a poultry farm in the capital of Mogadishu. Dr. Eibakar would later found a large cold storage facility that provided ice making for the city. Also, he directed an effort to build an oxygen production factory in Somalia. The public project eventually became a private enterprise.

After the deterioration of the Somali government in 1990, Dr. Eibakar moved to the United States. After settling in Minneapolis, he supported his family as an interpreter/translator in Somali, Italian, and English. In the same period, he began publishing an English-language periodical, Bridging People, and also self-published the book Beyond The Rainbow, whose subject is the recent history of Somalia and its diaspora. Currently, he operates the Warsan Times, a monthly newspaper aimed at informing and educating people on current Somali and East African issues.

Links of interest:

---
2008-09 Series


Duchesne Drew, Star Tribune
7 p.m. University Center Ballroom
Free & open to the public
Duchesne Drew of the Star Tribune discusses what students should learn while they are still in college, from basic to multimedia skills, so they are prepared for the challenges facing journalism.
Duchesne Paul Drew is the Star Tribune's Managing Editor for Operations. He's the newsroom's liaison to the circulation, production and advertising departments; he oversees the copy desk, newsroom technology issues, training and recruitment; and he leads the newsroom's community outreach efforts.
Prior to being named to his current position, Duchesne was the Assistant Managing Editor for Local News. In that role he coordinated the paper's metro section and supervised the teams that cover Minneapolis, St. Paul, the Twin Cities suburbs and public safety issues. Duchesne was previously the Star Tribune's business editor, St. Paul bureau editor, an assistant editor on the paper's metro team and a longtime education reporter.Duchesne is president of the Minnesota chapter of the National Association of Black Journalists and serves on the board of ThreeSixty  (www.threesixtyjournalism.org

), a local program that exposes teens to careers in journalism.He is a member of the National Association of Multicultural Media Executives and 2009 McCormick Media Fellow. Duchesne has a bachelor's degree from Columbia University, where he majored in history, and a master's degree in journalism from Northwestern University.
---
Oct. 2, 2008
Covering Catastrophe: News Media & the I-35W Bridge Collapse
Panelists:
Joe Fryer, KARE 11 TV reporter

Scott Takushi, Pioneer Press photographer

Mary McFarland, Minnesota Department of Transportation Public Affairs Representative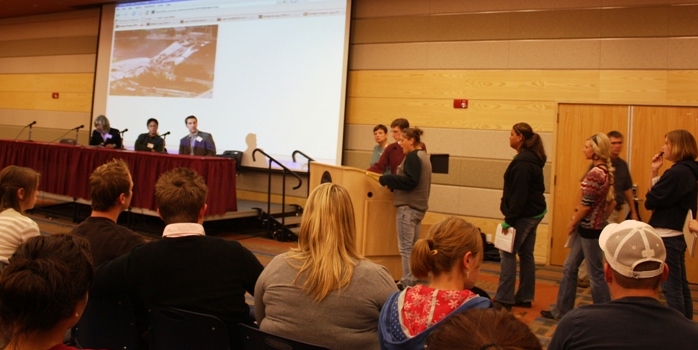 7 p.m. University Center Ballroom, Free & open to the public  

Background information (for students to read prior to the panel discussion):