The Dairy Pilot Plant at UWRF makes 16 different flavors from American state cheeses as well as cheese curds and UWRF's specialty cheese, Cobblestone Red.

Our cheese can be purchased in the Falcon Foods Store (149 Food Science Addition, Ag Science building). The following are available: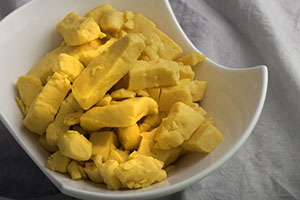 Select cheeses are also available for purchase in Freddy's C-Store in the University Center.
Fresh Cheese Curds
Shredded Cheddar (8 oz. bags)