Whether you want limited assistance with writing a project charter, or need someone to manage all aspects of a project from beginning to end, we can help. Services provided include:
Identifying potential process improvements
Creating project charters and work plans
Leading and facilitating project meetings
Mapping and documentation of existing or new processes
Providing guidance to university staff on project management and process improvement best practices
General meeting or brainstorm session facilitation
Financial analysis
Feel free to contact Wendy Helm

directly at any time to discuss how she may be able to help your department or project team. Wendy's support is available to UWRF departments at no cost.

Project Cycle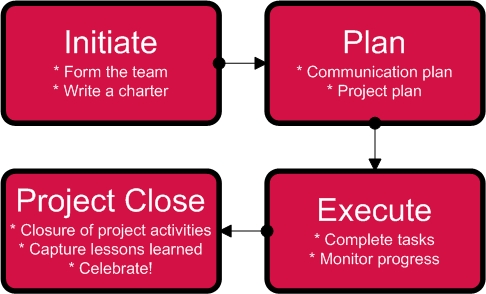 Work Experience
To learn more about Wendy's professional background and to view a few examples of her contributions to projects on campus, follow the provided links.

Background/Experience


Project Support Provided at UW-River Falls