Who Should Attend
Early childhood educators who are working with children from toddler age to age eight, elementary school educators, Montessori teachers (EC through Elementary 2), parents, and college students enrolled in early childhood education or Montessori education programs.

Keynote Speaker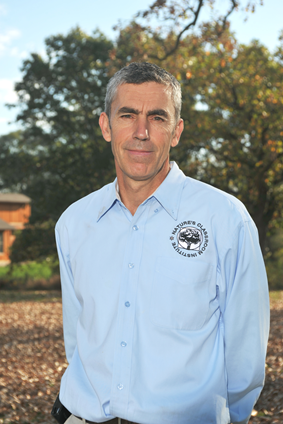 "Ten Dangerous Things Children Must Do in Nature"
Geoffrey Bishop,Executive Director and Founder of the Nature's Classroom Institute
Participants will be guided by experienced educator and naturalist, Geoffrey Bishop, in their exploration of the natural world through art, creative writing, scientific and mathematical explorations, all using available natural space, whether urban or suburban.  Educators will leave with a revitalized understanding of the importance of nature in fostering their students' ability to concentrate and be creative while enhancing their physical, social and emotional well-being.
Geoffrey Bishop hails from the bush in North West NSW, Australia. After his childhood spent on the sheep station he went to an agricultural boarding school for five years, then to University in both Sydney and Melbourne where he studied Horticulture and Landscape Architecture. For the next 10 years he traveled the world, visiting over 80 countries, where he spent most of his time trekking in rural areas, learning cultures and understanding his place in the world. 
In 1996 Geoffrey started Nature's Classroom Institute of Wisconsin, Inc. NCI is a residential environmental education program serving schools throughout the Midwest. The Nature's Classroom Institute program will help students understand the natural environment, participate in ecosystem exploration and study, and work together with their peers and teachers as a community. The program includes activities such as confidence-building, group challenges, historical simulations, scientific explorations, and many more hands-on academic lessons. 
After developing a strong academic and environmental outdoor based curriculum, he formed Nature's Classroom Montessori School that models the core philosophy of Montessori with a marriage to his environmental principles. Nature's Classroom is on 400 acres in a small rural community of Mukwonago, Wisconsin. Geoffrey's focus over the past years has been on organics and sustainability in schools and promoting getting children back outdoors and helping adults understand the importance of instinctive play in the nature world.

Morning and Afternoon Sessions
Morning Session: "Earth Sculptures and Exploring Nature's Patterns"
Afternoon Session: "Embracing the Outdoors for All Children Through Loose Parts"