Getting Around
Make sure you are familiar with subsites.

Once you have logged in, you can use the "gold folders" to find your subsite and page.
If you are in "My Commonspot" you can click the "www" next to your name in the upper right corner to go the UWRF home page. Then look for the gold folders.

Click the gold www folder.


Find your subsite folder and click it.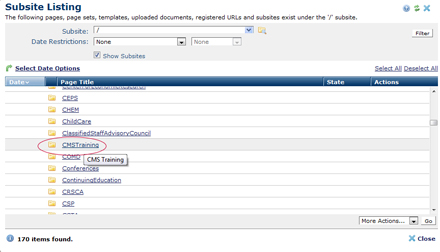 In the list of child sites and pages, find the folder you want and click it.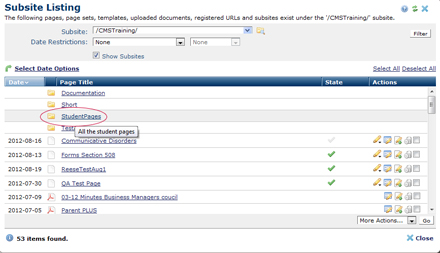 You can then select any active page and open it by clicking the title. This will take you to the page in the subsite. You can sort the list by clicking "Page Title" and look for the specific page you want from the list of pages.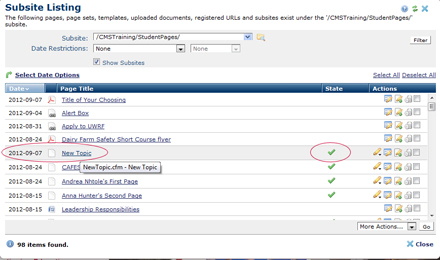 OR, you can use the navigation to go to other pages.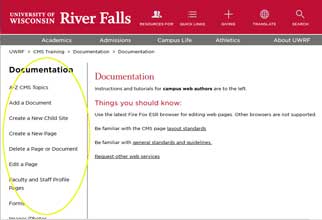 Once you are on a page in the subsite, you can edit that page or create a new page.